This page was last updated on: August 6, 2007
BUYER BEWARE: Their has been people selling pups that say they are Pure Bred Mullins Feist  and they are not. The only way to make sure when buying a Mullins Feist is to make sure they are in the Mullins Feist Registry. If it isn't registered in the Offical Mullins Feist Registry then do not call it a Mullins Feist.

All dogs being entered into the Mullins Feist Registry or Mullins Stock Registry will have either the kennel name or breeders name behind the dogs name. It will have "OF" with the name behind.  You always know where the dogs originated from in the pedigrees. Three pictures are required at time of registration. One front view and one of each side view. These pictures are entered onto the Registration Certificate, make sure they are good clear pictures. Registration Certificates will have up to 4 generations on your dog.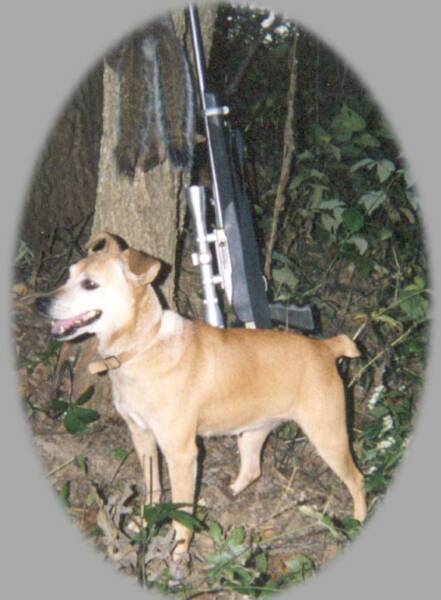 Official Registries for the

Mullins Feist Registry & Mullins Stock Registry

Mullins Feist

The Mullins Feist began in the early 1970s when Jody Mullins purchased one male and two female Mountain Treeing Feists from Tennessee. The family that sold them had this strain of feists for several generations. Mullins wanted dogs that could keep varmints away from his yard. These individuals could do that and also were excellent tree dogs. They became the foundation of the Mullins Feist. They produced a male puppy that Mullins was particularly fond of, and today most purebreds go back to him. All are linebred to optimize their treeing and squirrel hunting abilities.

In 1997, the Mullins Feist Registry and the Mullins Stock Registry was started to keep track of pedigrees, and other information relative to the breeding of these dogs. To be registered, a Mullins Feist must be a full descendant of the foundation dogs. A Mullins Stock is crossbred with the other parts either feist or cur. Mullins Stock must be at least 25% Mullins Feist. Some Mullins Stock Feists can be cross-registered as Original Cajun Squirrel Dogs. Some are used to hunt other game, including opossums and hogs. They make excellent pets, companions, and home protectors.

Hunting Style and Disposition:

Mullins Feists are natural tree dogs and love to hunt. They are silent while trailing and bark well at the tree. They have good scenting ability; therefore, many can locate game from scent carried by air currant. They watch the timber, following a squirrel that "timbers-out". They are "gritty" on all types of game, very intelligent, and require little training.

Physical Description:

Size: Height is 14-19 inches. Weight is 16-40 pounds.

Coat: Color of coat is yellow (95%), yellow with white trim (5%), and black (5%), but never brindle. Some have dark hairs running through the main color and dark muzzles.

Body: Body is of medium build.

Legs: Legs appear to be in proportion to the body.

Tail: Tail may be long to natural bobbed. May be docked.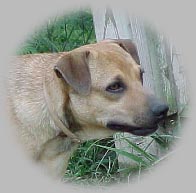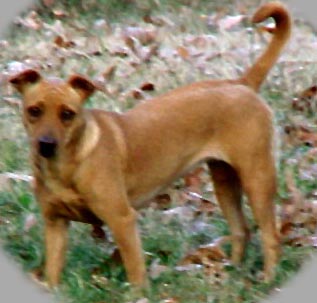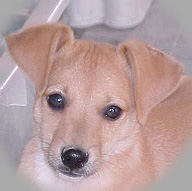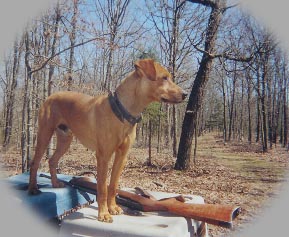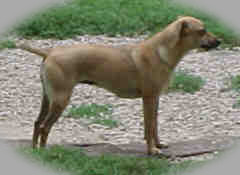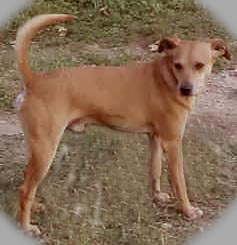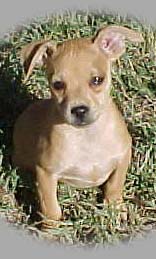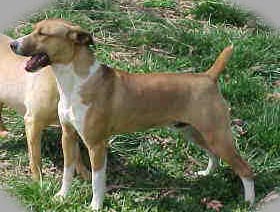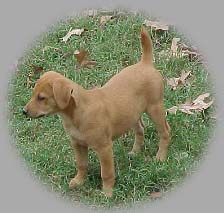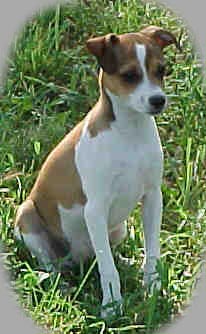 The Registry

53 Squire Ln.

Tunas, Missouri 65764

417-752-3601